---
Auditions

Events

Rehearsal Schedules

Interviews
Photos
Reviews
More Fun Stuff!
---
The Super Handbook
Tips, Tricks, and FAQs
San Francisco Opera
Links
Classifieds
Contacts
Archives
Members Only
Spearheadnews.com is not officially affiliated with any performing arts organization.
All photographs remain the property of their copyright holders.
©2006 SpearheadNews
All Rights Reserved
Classified Ads
---

Super John Guglielmelli's "natural gardening" services can be seen by clicking on the above banner.
---
Join fellow-super Tom Taffel for high-end six-star group cruises at bargain prices! Key West, the Caribbean, Bermuda, Tahiti (Bora Bora), Alaska and the Baltic on Radisson, Silversea & Holland America. See www.TomsGroupCruises.com.
---
Got Milko?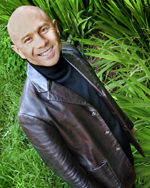 Please keep me in mind if you, or anyone you know, is interested in selling, buying, or investing in Real Estate. I am grateful for your referrals.

Milko N. Encinas
Real Estate Sales Professional
[email protected]
415.218.7123 cell
---
Note: Spearhead.com will be accepting appropriate ads such as the above for $10. Email the editor. We take no responsibility for the goods and services offered here.