---
Auditions

Events

Rehearsal Schedules

Interviews
Photos
Reviews
More Fun Stuff!
---
The Super Handbook
Tips, Tricks, and FAQs
San Francisco Opera
Links
Classifieds
Contacts
Archives
Members Only
Spearheadnews.com is not officially affiliated with any performing arts organization.
All photographs remain the property of their copyright holders.
©2003 SpearheadNews
All Rights Reserved
What's

?
Click this link frequently for the latest news and features!
Rare photos from the Final Dress rehearsal and an even rarer one From the Vaults.
Ulrica reports on not one - but two fabulous cast parties!
There will be two more bake sales and the date and location of the annual party are now known.
Ulrica reports!!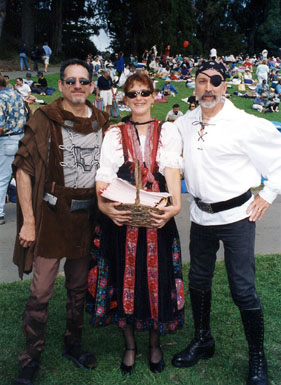 A canonical list of cost-cutting operas, e.g., Debt in Venice
Prankster and robot guru David Calkins is profiled.
Laurel Winzler on the perils and delights of the Santa Fe Opera and La Belle Hélène.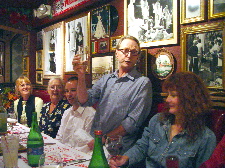 A crowd of Supers bid a garlicky farewell to Oliver Pollard.. Ulrica reports - lots of pictures, too!
An interview with Tom Carlisle. FInd out what Tom and Janácek have in common.
Opera and everyone you ever wanted to meet in Vienna, Cardiff, and London.
Sally Joe LaRue explains Il trovatore to those of us still in the dark.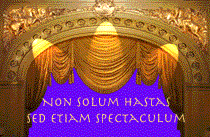 Ulrica reports on Opera in the Park, among other tidbits...But who is Ulrica? Our gossip columnist named herself after the gypsy in Un Ballo in Maschera. Below, the great contralto Marian Anderson, in January 1955, making Metropolitan Opera history as the first African-American to sing on their stage... performing as Ulrica!